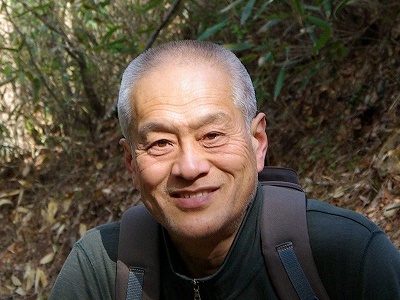 Who is Nakasendo Monster
 Born in Kisofukushima, one of the post towns on the old Nakasendo highway, I loved and enjoyed the unique atmosphere and beauty of nature in my hometown. During my twenties, I was captivated by the beautiful mountains in the Japan alps. Once left my hometown, I lived in Australia and Liberia in west Africa for over 12 years and traveled to some countries in Europe and America.
 Through these experiences, I discovered how precious and irreplaceable the Kiso area is to me, and come to have the desire to share my feeling with others, especially with people who travel to Japan from overseas. During my forties and fifties, I was working as a free industrial translator. After joining the Kiso Ontake Tourism Office, I naturally found myself in the tour guide position.
 Presently, I am working with Really Rural Japan. I also have contracts with Kiso Ontake Tourism Office and Kaido-Roman Onyado-Tsutaya as a regional tour guide.
Feel free to email Nakasendo Monster

Any Inquiries, Questions, or Comments about articles on my site are welcome!