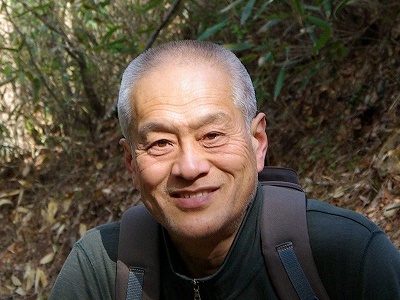 About me
Koshie the Nakasendo Monster appears in unexpected places. Do not hesitate to talk to him if you see him. By the way, Nessie the Loch Ness Monster is my brother in law.
コッシーは中山道に現れる怪物。もし見かけたら怖がらずに話しかけて下さい。
ちなみに、中山道の怪物コッシーと、
ネス湖の怪物ネッシーは、まあ兄弟のようなものです。
Koshie presently works for a tourism office on the Kiso road, Nagano prefecture, Japan. He used be a EtoJ translator specialized in technical documents, but writing in English is not something he is good at. So, as you follow his websites, you can see how he improves his writing in near future. Do you think the old man can do it?
Twitter: https://twitter.com/NakasendoM
YouTube: KoshietheMonster(Please subscribe)
Visit these sites if you like.
Area of interest
Walking, Hiking, Forest bathing, Stellar observation
Geology of Japan especially Fossa Magna, Median Tectonic Line
Protection of Endangered species, especially Ptarmigan, or Grouse(ライチョウ)
Jomon Period – the earliest historical era of Japan.
Family
Lives with wife.
Two daughters are working in Tokyo and Nagoya, one of them is married.