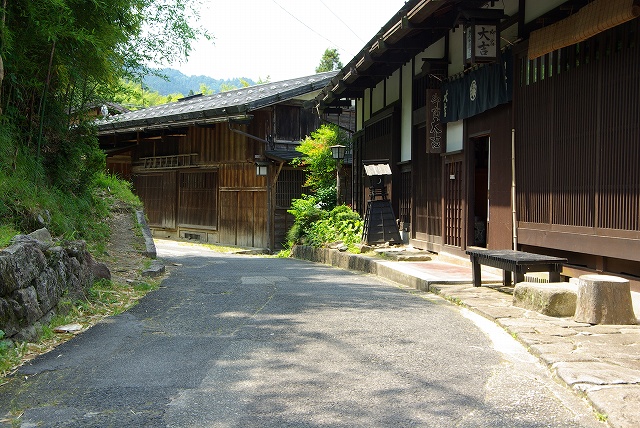 Tsumago is the first town registered as an Important Preservation District for a Group of Traditional Buildings. The photo shows Daikichi, a traditional Japanese inn located at the north end of Tsumago post town. The inn has only four rooms, so it is hard to book during the traveling season of spring and fall.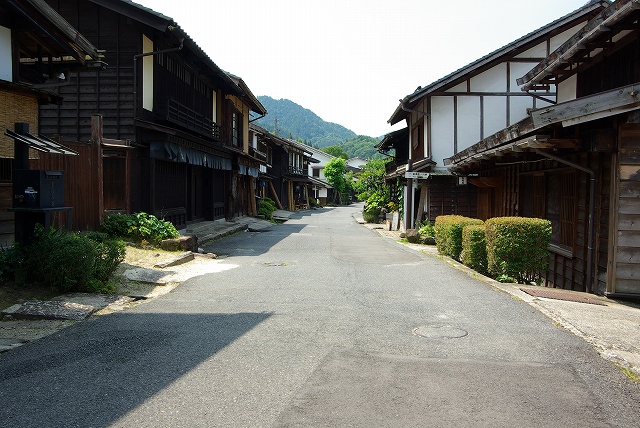 This old post town was once ruined and almost turned into a ghost town in the 1950s. In the 1970s however, with a tremendous effort of people who knew the historical value of this place, the Tsumago-Juku has revived. In the middle of the town, you will see the restored Honjin building and Waki-Honjin Museum to discover the impressive story behind it.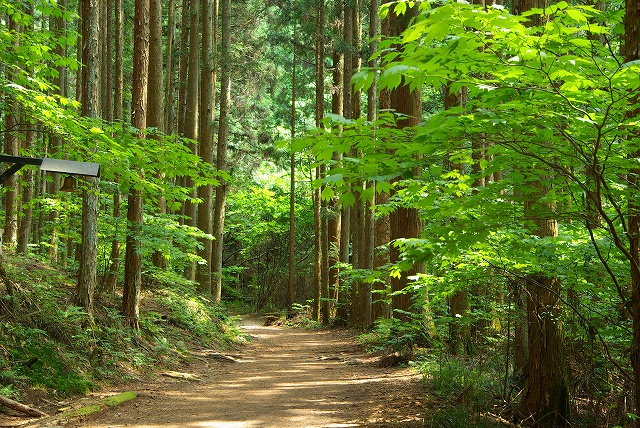 As you walk from Tsumago to Magome pass, you will witness the shreds of evidence of the old Nakasendo trail. You may feel a unique atmosphere created by the mixed conifer-hardwood forest and the road width designated by the Edo Shogunate.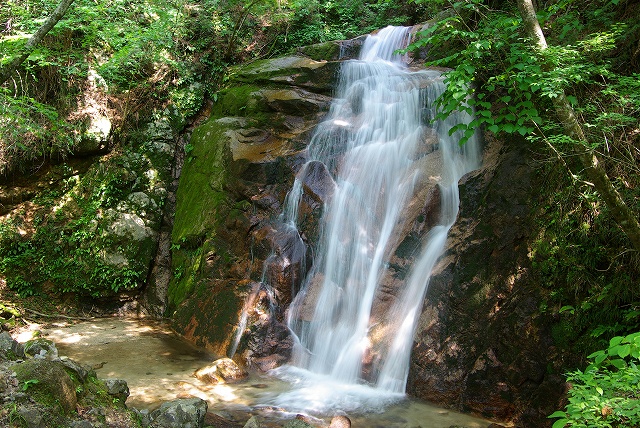 Before we reach the Magome pass, you can visit the twin waterfalls in the forest. The fall named Odaki (Male Waterfall) has more water volume.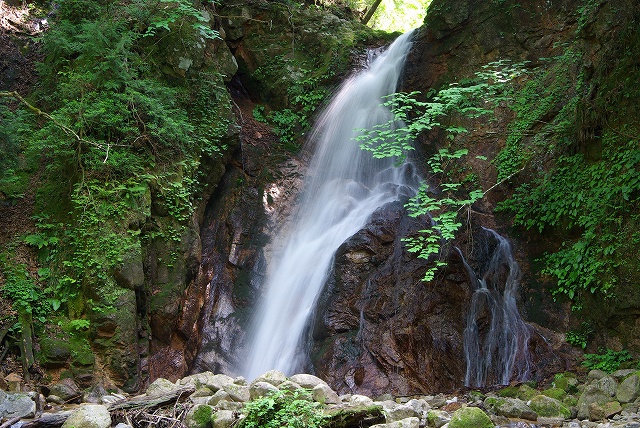 Medaki (Female Waterfall) has a delicate and graceful shape.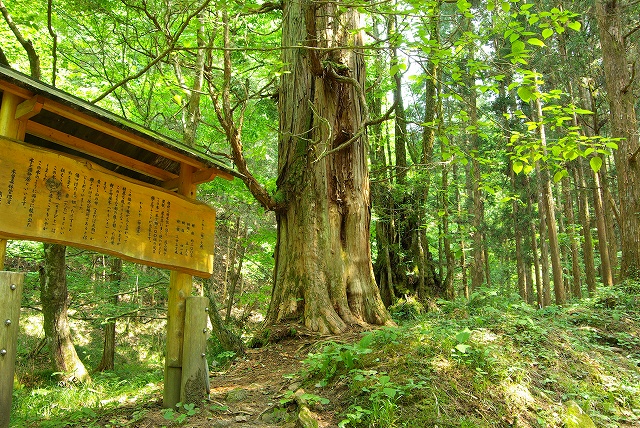 A huge "Sawara" cypress. The signboard says that the tree is over 300 years old.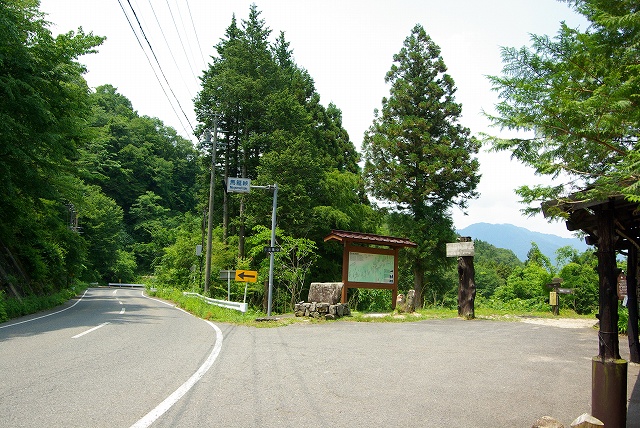 At the Magome pass, we meet the roadway. There is not so much traffic, except for the peak season in spring and autumn. As you go down towards Magome, the atmosphere changes, and you may feel that you are not in the Kiso Valley anymore.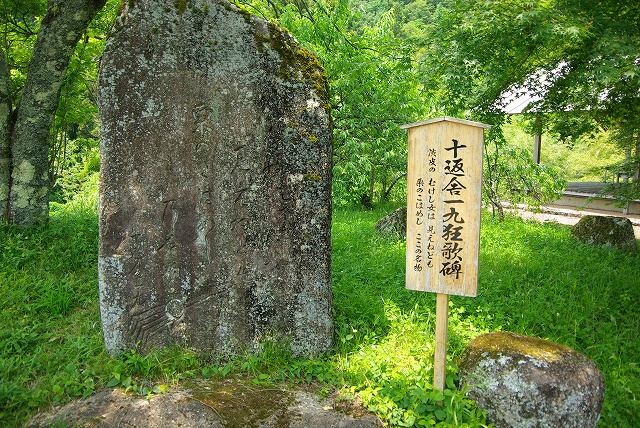 The stone monument with a comic tanka poem by Ikku Juppensha, the famous writer of the Edo era. My translation: All the women here looks like chestnuts before peeling them, but their famous chestnut rice taste fantastic.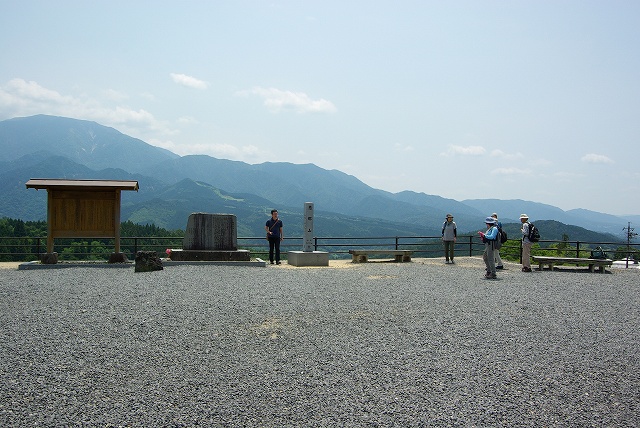 Enjoy a splendid view at the lookout at Jinba-Ato, the remains of an old fortress. You can see a beautiful figure of Mt. Ena (2191m). Now, you are out of the Kiso Valley. Those travelers in the Edo period, who were walking through the steep mountain paths with a feeling of insecurity, might feel relieved and have big smiles on their faces.
Tsumago to Magome One-Day Hike
Magome: Lively post town