The old Nakasendo trail was consist of 69 post towns. Average distance between adjacent post towns is about seven kirometers, but in the case of Tsumago and Midono the distance between the two towns measures only 3.7 kms. Actually, this is the shortest within whole Nakasendo.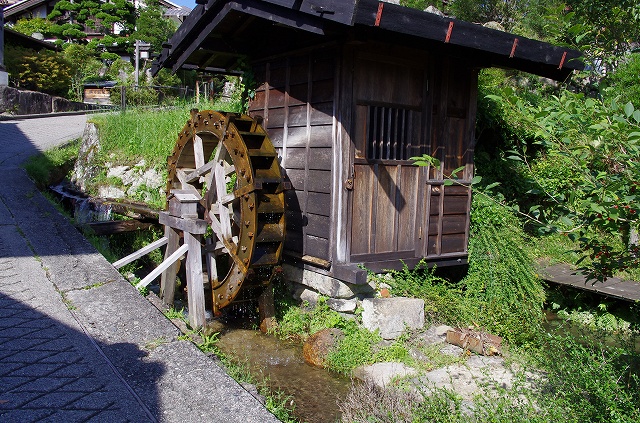 The wheelhouse at the north end of Tsumago post town. Now, we are entering into the walking trail!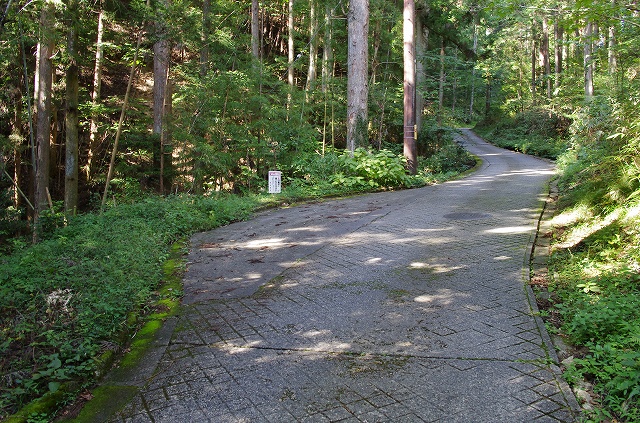 Walking few minutes after a row of houses ends, you see a rather steep slope.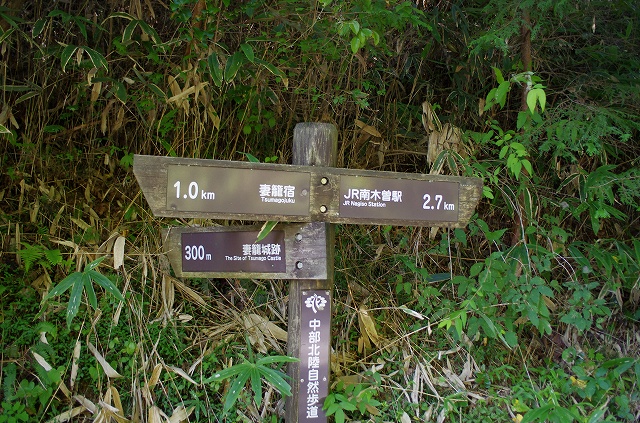 At the top of hill, you see the first intersection.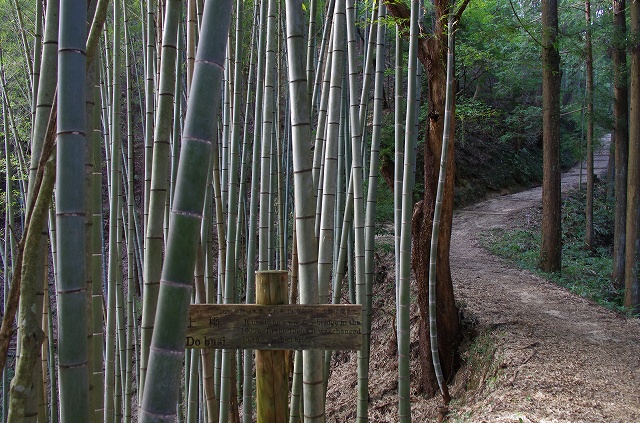 If you are not in a hurry, visit the old castle ruin which is just 300 m off the trail.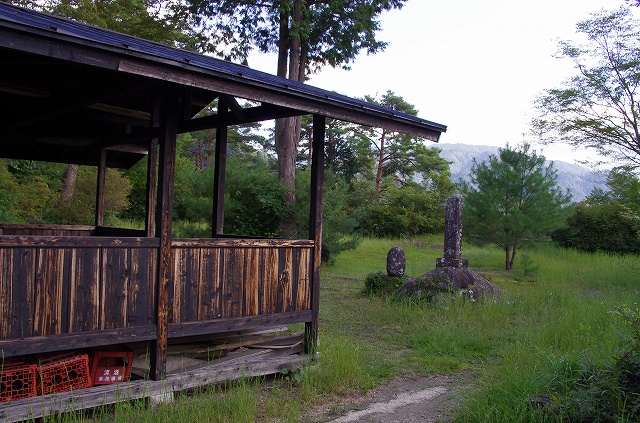 Climbing up a nice mountain trail for about ten minutes, you reach the memorial park of castle ruin.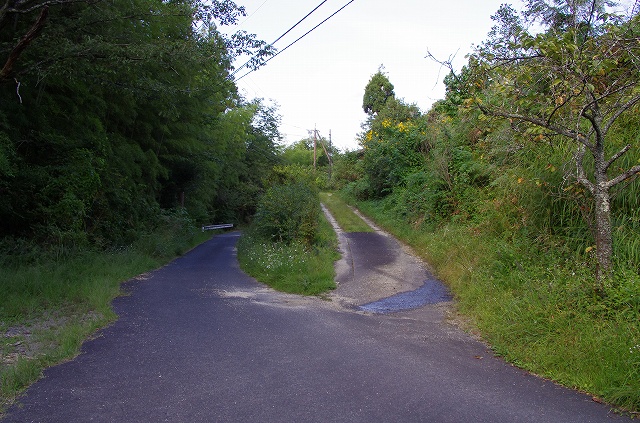 Start walking again on the Nakasendo trai. Sometimes you meet the intersection with no directional arrow.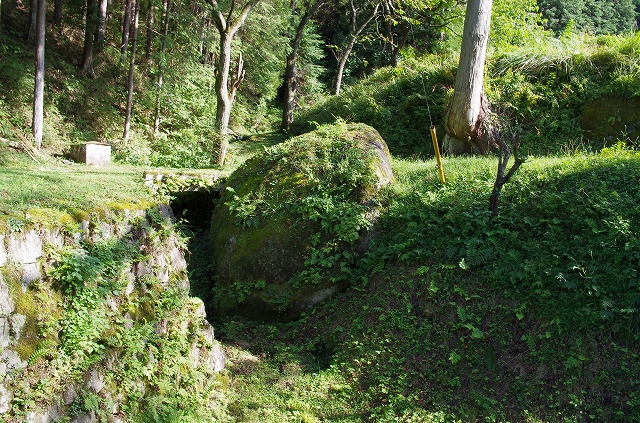 The stone called Hebi-Ishi, which means "Snake Stone."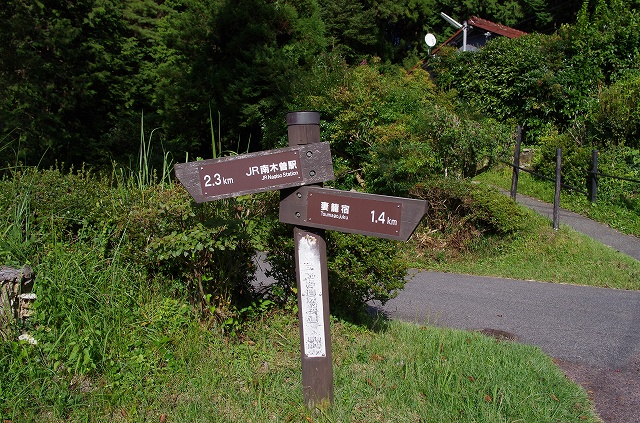 This is another important intersection. Just follow the Nagiso Station.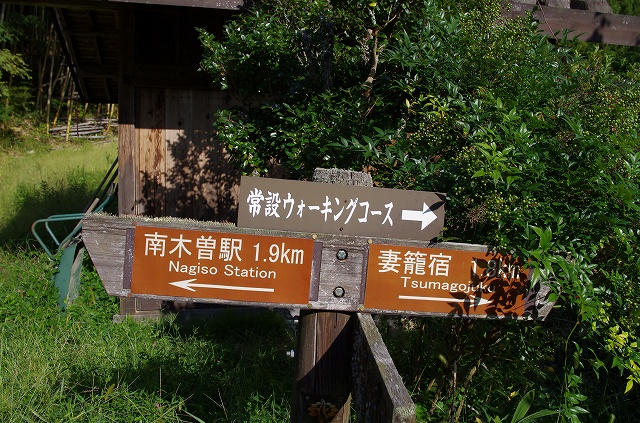 You sometimes go through the garden of someone's house. Directional arrows help you.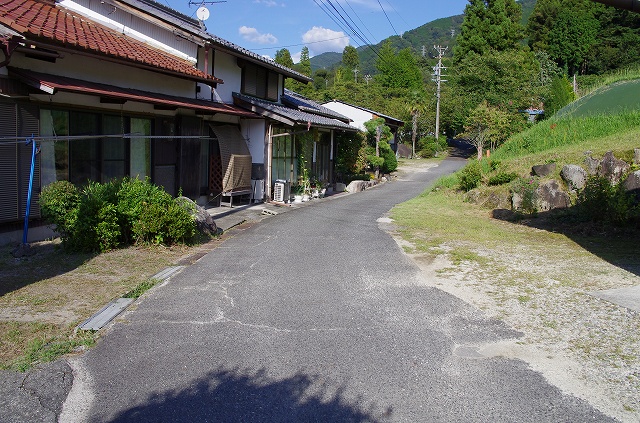 You can enjoy watching nice gardens around this area.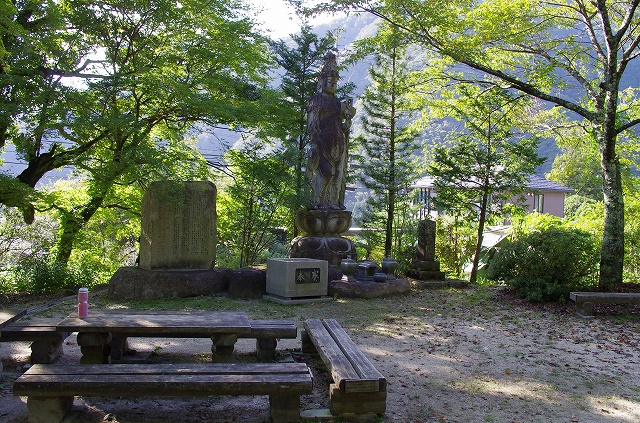 The Helmet Goddess. There is no explanation why she has a helmet on her left arm.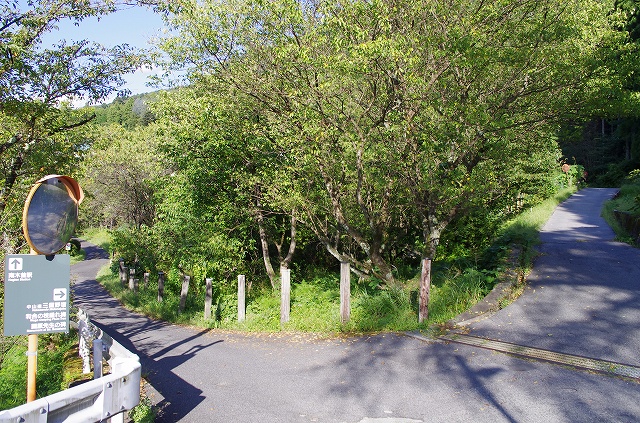 The sign tells you the station is near.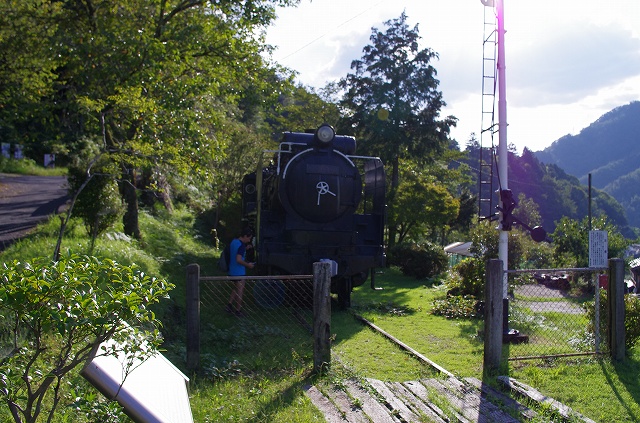 Steam locomotive.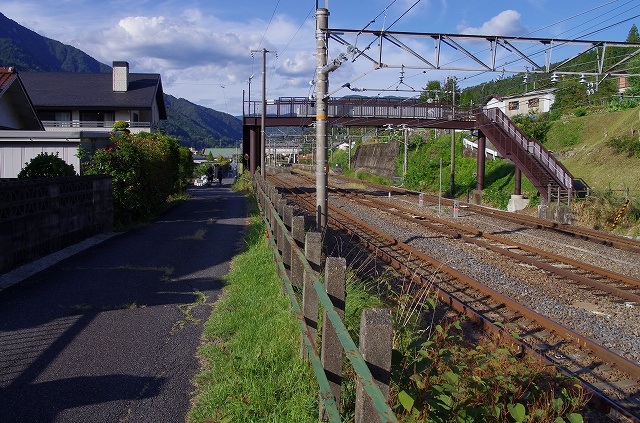 The trail runs along the railway.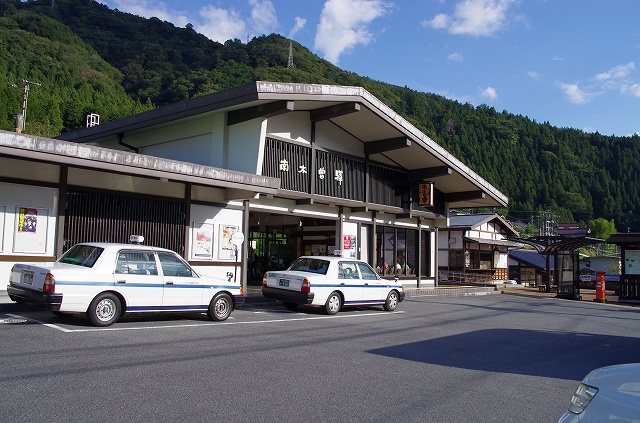 The Nagiso station. If you keep walking for 10 minutes after passing the station, you will start feeling the air of old post town.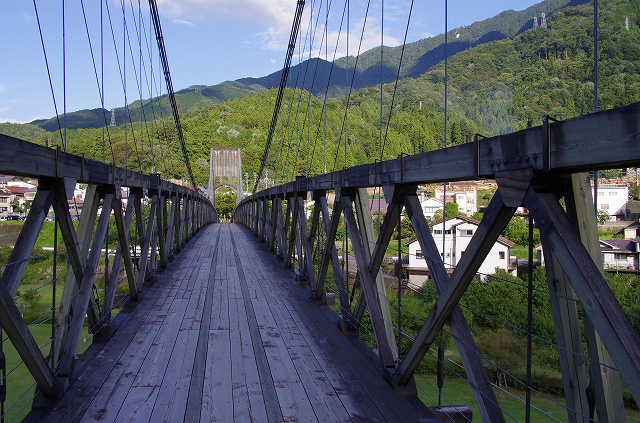 The Momosuke Bridge. It is said to be the longest suspended wooden bridge in Japan.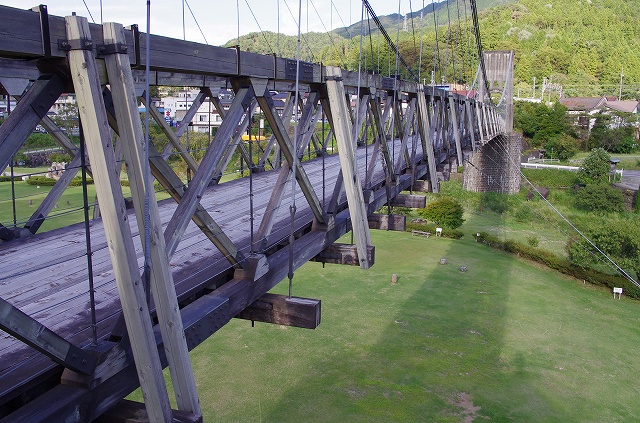 Looking at the bridge from the other direction. You see the nice park under the bridge. This bridge was used to carry the necessary materials to build a power station on the other side of Kiso river.